Getting rid of old vehicles can seem like a daunting task and that is why many people never get rid of them.
They just sit in their yard or on their property for years collecting dust.
How Cash 4 Clunkers Works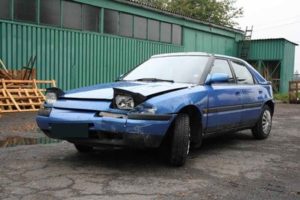 Cash 4 Clunkers is a program designed to make getting rid of old cars easy, fast and seamless.
We have a large connection with local buyers looking for cars, trucks, vans and vehicles just like yours!
They are eager and ready to make top dollar offers on vehicles just like yours.
To get started all you have to do is fill out an anonymous, no obligation form with a few details about your car to make sure you will be receiving top dollar for your vehicle.
From there you will receive a fair, upfront cash offer.
Once you receive the offer, you can choose to accept or decline, there is no obligation to you.
99% of sellers who use Cash 4 Clunkers are happy with their cash offer and so once they accept, we facilitate and make arrangements to pick up your vehicle and pay you cash.
We really do make it that simple!
To make things even better, you don't need to have a title or "pink slip" because we use the national vehicle database to verify ownership of vehicles.
This not only saves you time, but money because you don't have to secure new ownership paperwork.
Step #1:
To get started gather your vehicle information and call us direct or complete the anonymous form and receive a top cash offer.
Step #2:
Once we agree on the offer, we will arrange the rest. We will coordinate for a tow truck to pickup your car and pay you cash.
Step #3:
When your cash is delivered, the final paperwork is completed and we drive off with your junk. You never have to worry or think about it again!
Let's get you started!
Get a free, no obligation quote today!