If you've ever been driving on the highway, felt the distinct vibration of a front tire popping, and been stranded on the side of the road until a tow truck arrived, then you've probably asked yourself what you could have done to prevent the situation.
Fortunately, there are some ordinary measures that you can take to both avoid accidents on the road and extend the life of your car.
We here at Cash4Clunkers.org like to guide people through Car ownership to ensure you get the most life out of your car with the Hope that once your car fails, you'll consider either donating to Charity or trading it in with us to get the most for your money!
Read on for four practical ways to make your vehicle last longer while restoring driver safety.
Check your vehicle's Fluids Regularly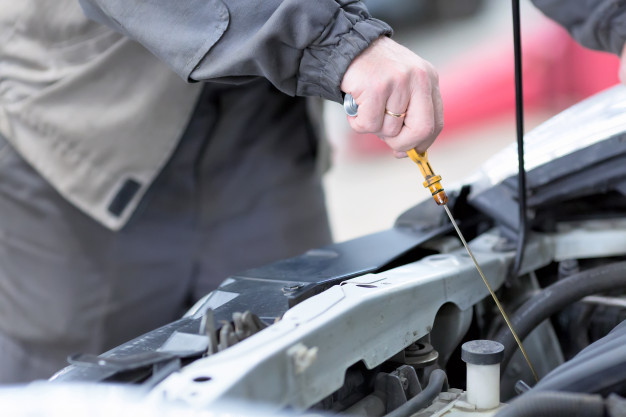 Check all of your fluids approximately every 300 miles. Inspect the levels of your vehicle's automatic transmission or clutch fluid, power steering fluid, antifreeze, and brake fluid. Additionally, make sure that your car's oil isn't slowly depleting between oil changes.
Doing so will ward off deposit buildup. If deposits build up, then your engine will have to work overtime, which decreases the engine's lifespan.
Practice Preventative Care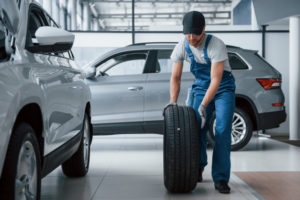 In addition to changing your oil regularly, consult your owner's manual so you can plan for other recurring services.
You should have your tires rotated every 3,000 to 4,000 miles, replace the air filter consistently, check your tire pressure on a regular basis, and replace your windshield wiper blades as soon as they begin to streak your windshield.
When you check the air filter, make sure that it's not damaged or clogged.
Also, inspect your car's engine belts to ensure that there are no cracks or missing pieces.
Have your vehicle's shocks and alignment inspected periodically to prevent worn out tires and wheel bearings.
Atypical car's timing belt is due to be replaced every 60,000 miles, so look at your timing belt ahead of time to prevent valves from colliding and impairments in the cylinder head.
Finally, if you hear your vehicle screeching while you're on the road, bring your car to the mechanic to have your brakes inspected immediately.
It's even better to have your brake pads inspected regularly so you can prevent unexpected trips to a car care professional.
A lot of these preventative maintenance steps can be accomplished in just a couple of visits to your mechanic each year.
Understand your Car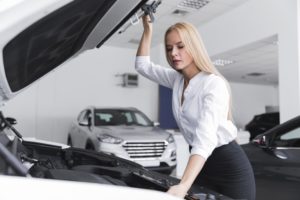 Approximately every four weeks, drive in silence. Turn off your car radio and listen for uncharacteristic noises coming from your vehicle.
If you hear any odd sounds or vibrations, then it's time to take your car to the mechanic. Try to determine the exact source of the noise to best help your mechanic identify the problem.
It's also a good idea to monitor your mileage. Keep track of how many miles your vehicle is traveling in between trips to the gas station.
If you find your average miles per gallon decreasing, then your mass air flow (MAF) sensor or oxygen (02) sensor could be compromised.
Don't beat up your Vehicle
Be gentle with your car. Be less aggressive with your turns, smoother with your braking, and gentler with your acceleration.
You may need time to adjust to this safer way of driving. Invest in a car cover to protect your vehicle from the heat, cold, and the elements.
Bring your vehicle to the car wash periodically during the wintertime to have road salt washed away and to prevent rust. If possible, store your car in a garage.
Buy floor mats if your car doesn't already have them, and vacuum the floors and seats every so often. Floor mats will protect the carpeting and upholstery in the interior of the vehicle.
Also, touch up the car with paint when you notice any nicks on the exterior of your vehicle. Paint protects the vehicle's sheet metal from corrosion.
By practicing preventative care, bringing your car to the mechanic for regular checkups, driving safely, and knowing your vehicle, you can avoid unexpected emergencies on the road.
If you have your car inspected on a consistent basis, then you will save money on bigger car repairs in the long nun.
Conclusion
We at Cash4Clunkers.org hope you found this article informative and use it to your advantage! If you know someone or are looking to get cash for your Junk cars, please fill out the form on our homepage and we'll get you a quote Immediately!
Sell Us your Junk Car!