You may remember the original Cash for Clunkers Incentive that ended in 2009 also called "CARS" (Car Allowance Rebate System).
The program aimed to replace older, low-MPG vehicles with new, more efficient models that were less taxing on the environment.
The program was easy and straightforward; the car had to be drivable, less than 25 years old, and have an EPA rating below 18-MPG.
Depending on the MPG rating compared to the new car purchasing, the trade-in vehicle could get consumers up to $4,5000 towards the purchase of a new model.
The CARS or "Cash for Clunkers" program was a wild success with over 700,000 dealer transactions!
700,000 autos and $3 billion later, the roads are a much "cleaner" place; fuel efficiency has improved by an incredible 58 percent!
However, the program had a two main issues:
It only bought cars that were driveable and didn't accept "all" types of clunkers (You may be asking, what if my clunker isn't driveable? We will touch on that later!)
The program ended in November 2009, leaving current clunker owners at a loss as to what to do with their clunker cars
So what now?
You have a few options, you could trade your clunker in for a new one at a dealership, list it online on Craigslist, or put it on the side of the road with a "For Sale" sign in hopes that someone will buy it.
However, determining the value of your clunker is hard if you are trying to use it as a trade-in or sell it on Craigslist or other online car markets.
It is even harder on older vehicles with higher mileage because their condition varies so much.
The most important factors are the shape they're in, and whether they have a clean title.
If they need a lot of repairs, those fixes drastically lower the value. If it is a salvaged clunker, the routes available for selling them are limited.
If your clunker doesn't drive, most dealerships and buyers won't really be interested.
This can seem overwhelming if you are just trying to unload a vehicle ASAP and make extra cash doing so.
So, you may be wondering what cars qualify for current cash for clunkers buyers?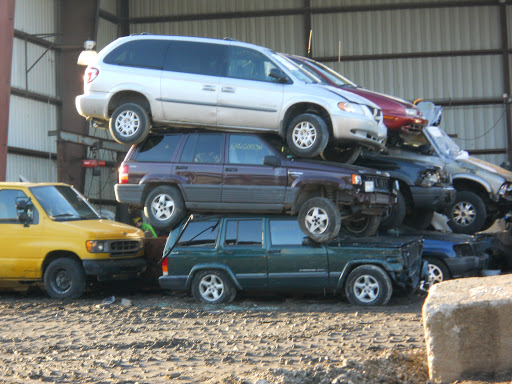 Cash 4 Clunkers – What Cars Qualify for Cash Payments
No Restrictions
The answer to what cars qualify for cash is – any car!
As you saw above, the CARS program had restrictions to what cars they would accept, but we don't.
With Cash 4 Clunkers, the shape your car is in makes no difference to us.
We've purchased even the clunkiest of clunkers that are not running and even had doors or windshields missing.
We've bought everything from like-new, to used, damaged, and even total loss vehicles.
But it gets even better, we will pick your car up for free and give you CASH in hand when we do so.
We have a large connection with local buyers looking for cars, trucks, vans and vehicles just like yours and our mission is to help you sell your car fast and easily and here is how:
Instant offers for your car (Running or Not) is something that many people want and to get started you simply fill out our no obligation Quote Form and we'll get you an offer FAST.
We Offer the Most competitive rates for Any Vehicle that you are not interested in Keeping – we will reach out with our offer.
After you've Received an Offer for your Clunker, Junk Car or Old Used car, You'll Have the Opportunity to Get Cash Quickly by setting up a pickup or drop-off time. Yes, we pickup for FREE.
Get Paid in Full for the Vehicle your Have Junked or Scraped!
Benefits of Using Cash4Clunkers.org:
Quick, easy online or phone quote
Easy transport – FREE towing or you drop off (your choice)
Get rid of your clunker for Cash!
So the question isn't really "what cars qualify for cash for clunkers?" but rather "what are you waiting for?"
Contact us now for a Free, No Obligation Quote and let's free you of your clunker once and for all!
Sell Us your Junk Car!