If your car has recently been in a serious wreck or has incurred some sort of bodily damage,  you may be wondering what the salvage value of your car is.
Or perhaps you want to purchase a car that has an existing salvage title and you want to know if you are paying too much for the vehicle.
In this article we are going to dive into what constitutes a salvage title and how to find the value of a salvage title car.
Here's How to Determine the Salvage Value of Your Car:
What is a Salvage Title?
Before we talk about the salvage value of your car, let's first understand what a Salvage Title is and how a car becomes a Salvage Vehicle.
A salvage title is a legal document that indicates the vehicle was totaled, wrecked, dismantled, stolen, or abandoned, hit by a natural disaster, etc.
Basically is sustained some sort of bodily damage that alters it from having a Clean Title.
If your car is newer and a pricier model, like a newer Range Rover for example, salvaging your car takes much less damage because the parts are expensive and the repair parts are high.
If you car is older, it may take more to salvage out that vehicle.
In other words, if we measure the damage of a vehicle on a scale of 1 to 5, a serious wreck that is categorized as a 5 on an older car may be categorized as a 1 on a newer, more high value model vehicle.
Salvage title vehicles are very common.
This means that the vehicle has been in some sort of serious accident caused by either a car accident or natural disasters like floods, hailstorms, hurricanes, avalanches, trees falling on the car, forest fires, etc.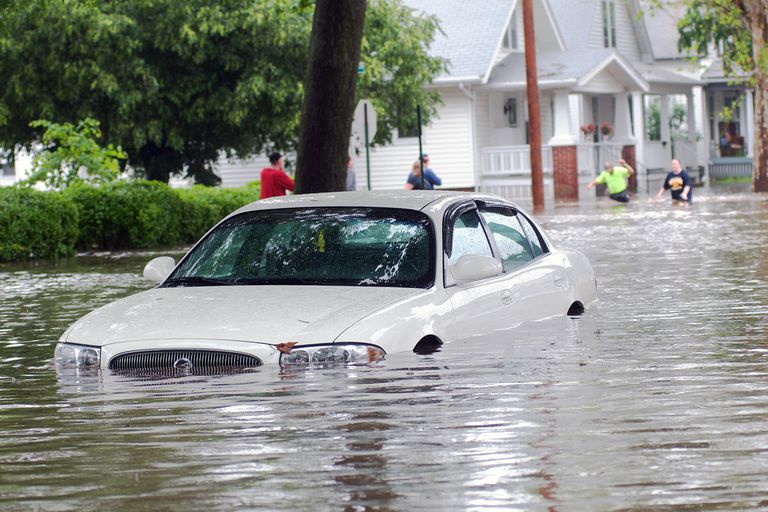 Serious auto accidents happen all the time and they can range from side impact, rear impact, front-end collision, rollovers, and more.
Most serious auto accidents cause damage to the vehicle's frame and many will find that once the frame is bent and damage, the vehicle will not perform as originally intended.
Even if repaired, it may lead to issues with tires, brake and alignment issues, shock absorbers, and more.
As mentioned above, it is much easier to salvage a newer, more expensive vehicle. One auto accident could land you a salvage title on your newer vehicle.
Many salvage vehicles are sent directly to scrap yards by insurance companies or are sent to auctions to be sold, repaired to near-factory specification and resold to the public.
But sometimes owners do not want to let go of their vehicles and decide to keep the salvage vehicle, repair it and keep driving it.
An accident or natural disaster can be the end of your car if it is an older clunker, especially if the value is below the cost of the repairs.
This would make the damage be categorized as a total loss vehicle.
A total loss vehicle is when insurance companies decide that the cost to repair the vehicle would be more than its actual cash value.
Some state laws even classify cars as a total loss if the car wouldn't be safe to operate even after being fixed.
If you have a total loss vehicle, we have cash buyers looking to buy your car.
Finding the Salvage Value of A Car
Calculating the salvage value of a car is not as hard as you may think!
The salvage value of any vehicle varies depending on the State, year, make, model, and condition of the car.
The following are the key factors for estimating the salvage value of your car:
Use an industry resource such as Kelly Blue Book or theNational Automobile Dealers Association Used Car Guide to check the retail and wholesale value of your vehicle.
Add the retail and wholesale value, then divide the sum by two to get the car's current market value.
Contact your auto insurance company for the percentage of market value that it uses for determining salvage value. This percentage may vary slightly depending on the insurance company but, it is typically pretty close to 75 % of market value.
Multiply the car's current market value determined earlier by 0.25 (1.00 minus 0.75) to find the salvage value of your car. The result of this calculation will always be lower than the current market value of the car.
SELLING YOUR SALVAGE CAR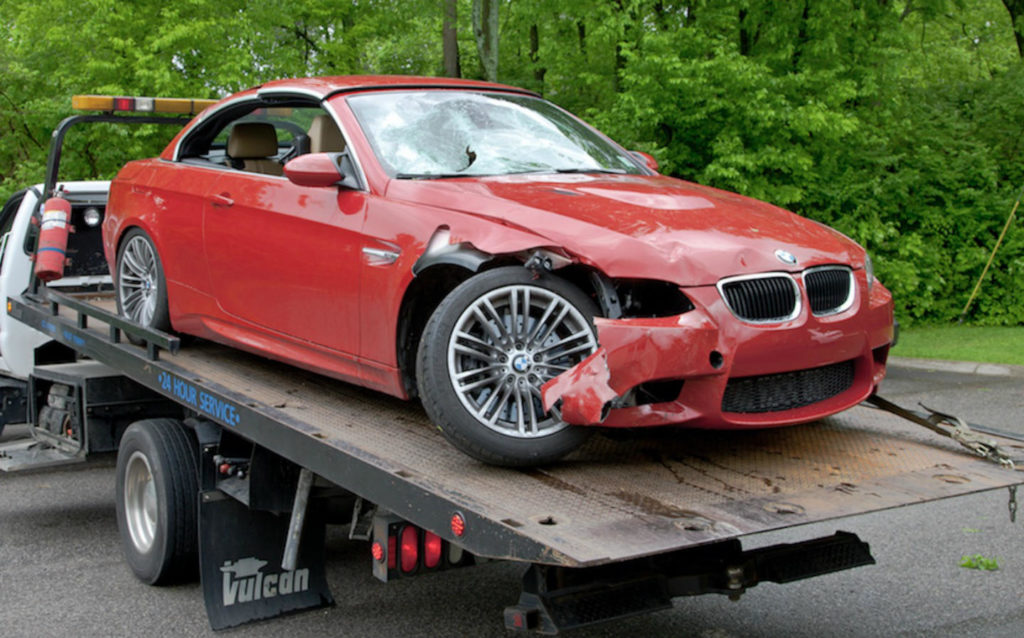 Selling a salvage car can be a challenge.
Many dealerships and buyers are weary about buying a car that has been in a serious wreck or natural disaster.
As mentioned above, even after being repairs there can still be residual damage or future problems as a result of the accident.
Cash 4 Clunkers is one of the best places to sell your salvage car for CASH.
Our buyers have over 35 years experience working specifically with salvage title vehicles and have extensive industry knowledge.
Our buyers are known for providing some of the best cash offers in the nation!
If you have been considering selling your salvage vehicle, give us a Call or fill out our No Obligation form.
We not only make the best cash offers, but we pickup your car for free so you don't have to worry about it.
Call Us Now!
Sell Us your Junk Car!